Shawnee Mission North High School


to the
Shawnee Mission North Class of 1963
Website!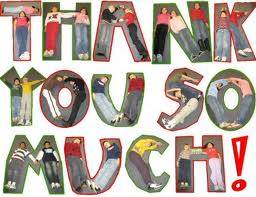 Our thanks to Vikki Mazza for donating all of her time through all these years for coordinating and setting up our reunions.
Vikki has decided this year she has too much to do to give this 55th reunion the time it deserves and Marsha Young Cupp, Diane Huddleston Adrian and Ann Kirk Sandler have stepped up to set up this reunion!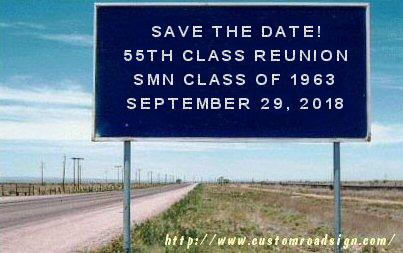 SAVE THE DATE! POSTCARDS WILL BE COMING YOUR WAY SOON. . .
IF WE HAVE YOUR UPDATED ADDRESS!
Also, keep watching this site for registration information and where to send your check for the reunion!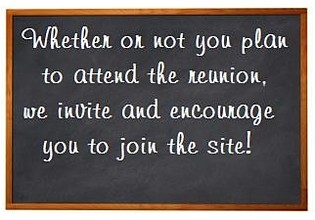 Look above for the new
Message Forum.
Post a message and/or reply to someone's post.
Please register to see what your former classmates have been up to!
There have been 42,885 visits by SM North Class of 1963 alums to this website since its inception on
April 8, 2013!

Have you moved and/or changed
your phone number since 4/8/13?

Please update your PROFILE on this site.
This insures you will hear about any planned events.


Ye Old Webmasters!
Ann (Kirk) Sandler and Chuck Seel

ANNOUNCEMENTS
Jo Akers
Elizabeth Applegarth (Cook)
Sandra K. Bilyeu (Bull)
Margaret Chester (Neel)
Carol Cloepfil (Clement-Connor)
Sandy Coleman (Tankersly)
Stephen R. Denny
Jane Evans
Karen Fabris
Carol A. Frey (Hanesworth)
Margie Garner
Ron Getz
Grace E. Goodhart (Armstrong)
Mike V. Goodwin
Mary Sue Hutton (Kelly)
Cheryl Jones
Judy Klenk
Lynette Star Louden
Judy Lybarger
Edna M. Lyons Ikeda
Nancy Lyons
Sally Ann Marquette
Bobi S. Parcell (Townsend)
Marilyn Pettie
Carol Pritchett
Charles Proctor
Gary Sackett
Ronald J. Schatsick
Margaret Shriner (House)
Sandra K. Teter
Sandy Webb Gunlock
Jeannie Whitehurst
James R. Wiloughby
HELP!!! We need to find these folks before the next reunion. If you have ANY hint as to where we might find the above people, please CONTACT US and let us know! Possibly you know an email address, their children's names, their workplace (now or earlier), the ladies may have a second (or more) married name - (we do check their maiden names), an old phone number, or last place you remember they lived after high school/college.
SMNOF - Shawnee Mission North Opportunity Fund -
"Finding & Funding Opportunities for the Shawnee Mission North Community"
Please visit their website and learn all the good they do for our Shawnee Mission North students!
Click here to go to their website.
To learn more about this excellent opportunity for Shawnee Mission North students, please click here.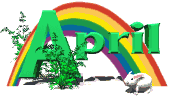 The 4th month of the year is an outstanding one:

According to early Roman calendar, April was the second month but became fourth when they started to use January as the first month. The name originally came from Aprilis, meaning 'to open'. In April, small animals that were hibernating usually come out and the birds fly back northward to settle, bees and butterflies begin to gather nectar. In some parts of the world, April is planting time but in other parts, it's the harvest season. Because of the nice warm weather of April, amateur athletes begin to go outside while the professional baseball begins. People usually do huge spring cleaning and mowing. The first day of April begins with April fool's day.

Below are some fun facts about April:
1. The birthstone for April is the diamond.
2. The zodiac signs for April are Aries (March 21 - April 19) and Taurus (April 20 - May 20).
3. The birth flower of April is typically the Sweet Pea or the Daisy.
4. Global Child Nutrition Month
5. Humor Month
6. Mathematics Awareness Month
7. The Revolutionary War in America began on April 19, 1755.
8. April 23rd is known as the Feast day of the Patron Saint of England.
9. On April 30, 1975, General Duong Vanh Minh surrendered and the Communist forces captured Saigon which led to the end of the Vietnam War.
10. On April 4, 1818, a flag that contained 1 star for each state and 13 stripes was adopted by Congress.
11. In Fayette, N.Y. on April 6, 1830, the Church of Jesus Christ of Latter-day Saints was founded by Joseph Smith.
12. On April 6, 1917 the United States declared war on Germany in World War I.
13. On April 4, 1949, the North Atlantic Treaty was signed.
14. On April 11, 1814, Napoleon Bonaparte was exiled to the island of Elba and he was abdicated as Emperor of the French.
15. Good Friday - Friday before Easter Sunday
16. April 1 - April Fools' Day
17. April 5 - Arbor Day
18. April 22 - Earth Day
19. Thai New Year in Thailand
20. Khmer New Year in Cambodia
You must be logged in to see the rest!

NOTICE: If you are reading this on an iPad or other Apple product, you may not be able to enjoy all of the features on this website!
Join with other Shawnee Mission North Classmates of 1963 and Like us on Facebook!
Clicking on the icon below will open up a new window.

REFER A FRIEND PROGRAM
I have added a link below that is automatically configured to use as a "Refer a Friend" program. Not only is the Class Creator site used for high school classes, but for families and any group that may benefit. If we refer someone to the site and they sign up for Class Creator, a $50 check will be sent to US!! This is a great way to earn a little extra money and try to keep our cost down for reunions. If you know anyone that could use the service please pass along the information. To receive credit they must use the link below. If they need assistance please use the "Contact Us" button.