Shawnee Mission North High School



to the
Shawnee Mission North Class of 1963
Website
We have quite a number of classmates and their guests who are coming from near and far to this, our 55th SM North Class of 1963 Reunion. For all who couldn't join us this time, we HOPE to see you at our 60th — in 2023 !

Shawnee Mission North School Tour:
If you had signed up for the school tour on Saturday, September 29th at 11:30 am (or if you haven't signed up but now you want to go on this tour), never fail, come and go with us! SMN Associate Principal David Ewers, or an alternate, will be the person leading the tour and all taking the tour are to meet inside the main door. Park anywhere, but come to the circle drive at front of SMN a little before 11:30 and go in the main entrance.
SAVE THE DATE! A POSTCARD WAS MAILED RECENTLY AND YOU SHOULD HAVE RECEIVED IT. .
IF WE HAD YOUR UPDATED MAILING ADDRESS!
iF YOU DID NOT RECEIVE THIS POSTCARD, MOST LIKELY IT WAS DUE TO NOT ACQUIRING YOUR MAILING ADDRESS IN TIME TO MAIL IT. . . PLEASE FORGIVE US! WATCH FOR ONE FOR THE 2023 REUNION.
There have been 50,138 visits by SM North Class of 1963 alums to this website since its inception on
April 8,

2013

!
Can you believe this? We've been online for FIVE years!

Have you moved and/or changed
your phone number since 4/8/13?

Please update your PROFILE on this site.
This insures you will hear about any planned events.


Ye Old Webmasters!
Ann (Kirk) Sandler and Chuck Seel

ANNOUNCEMENTS
Karen Fabris
Cheryl Jones
Lynette Star Louden
Sandra K. Teter (Wilhite)
HELP!!! We need to find these folks before the next reunion. If you have ANY hint as to where we might find the above people, please CONTACT US and let us know! Possibly you know an email address, their children's names, their workplace (now or earlier), the ladies may have a second (or more) married name - (we do check their maiden names), an old phone number, or last place you remember they lived after high school/college.
If you know of someone who hasn't logged onto our new website. . .
they are MISSING!
Please make sure they know we are here!
Of course, logging onto this website does not obligate anyone to come to the reunion, but it gives everyone a chance to contact old friends to see what they have done in the last 55 years!
Give your old SMN friends this information:
Log onto SMN1963.com and a log-in screen will appear.
Where it says NEW MEMBERS - click on "missing classmates" and then find your name, click on it.
A box will come up with a button that says [Join here!
if this is (your name) please click here.]
That will take you to a quick form
to create your log in information.
Fill in the form and go on to the next page
to create your profile information.
Below your profile information please visit the
privacy information for YOUR profile only and check
which ones you would like.
If you have problems/questions you can either
press the "Contact us" at the top of the page
or just email smn63classreunion@gmail.com
with your name (maiden name), address, phone, and email address.
Join with other Shawnee Mission North Classmates of 1963 and Like us on Facebook!
Clicking on the icon below will open up a new window.

REFER A FRIEND PROGRAM
I have added a link below that is automatically configured to use as a "Refer a Friend" program. Not only is the Class Creator site used for high school classes, but for families and any group that may benefit. If we refer someone to the site and they sign up for Class Creator, a $50 check will be sent to US!! This is a great way to earn a little extra money and try to keep our cost down for reunions. If you know anyone that could use the service please pass along the information. To receive credit they must use the link below. If they need assistance please use the "Contact Us" button.
You must be logged in to see the rest!

NOTICE: If you are reading this on an iPad or other Apple product, you may not be able to enjoy all of the features on this website!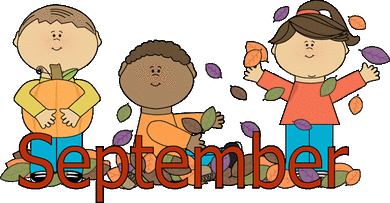 According to the Georgian calendar, September is the ninth month. But, on the Roman calendar, it was the seventh month. September has had 29 days, and 31 days; but, since the time of the emperor Augustus, it has had only 30 days.

The Autumn Equinox is September 22.
September Gemstone: Sapphire
September Flower: Morning Glory
To many ancient people, the waning of the light signaled death. For example, in Welsh mythology, this is the day of the year when the God of Darkness, Goronwy, defeats the God of Light, Llew, and takes his place as King of the world.
To this day in Japan, the equinox is celebrated by visits to the graves of family members, at which time offerings of flowers and food are made and incense is burned. The three days preceding and following the equinox are called "higan," or the "Other side of the River of Death.
- Folklore
The definition of a Harvest Moon is: the full moon closest to the fall equinox. The Harvest Moon was thus named because it rises within a half-hour of when the sun sets. In early days, when farmers had no tractors, it was essential that they work by the light of the moon to bring in the harvest.
This moon is the fullest moon of the year. When you gaze at it, it looks very large and gives a lot of light throughout the entire night. No other lunar spectacle is as awesome as the Harvest Moon.
SMNOF - Shawnee Mission North Opportunity Fund -
"Finding & Funding Opportunities for the Shawnee Mission North Community"
Please visit their website and learn all the good they do for our Shawnee Mission North students!
Click here to go to their website.
To learn more about this excellent opportunity for Shawnee Mission North students, please click here.